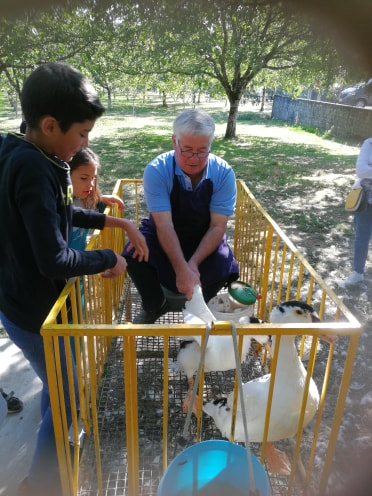 Staying in The Lot is also discovering a lifestyle that expresses itself through gastronomy.
Every week, a visit to Grezelade farm is organized... you will meet Manon and her family, and discover the secrets of duck foie gras  with a taste of course !!
Other specialities are also to discover : Rocamadour cheese, Quercy lamb, truffle, Cahors wine, Perigord nuts.... as many products as you will find in our famous farmers' markets.
Finally, stop in one of our farm-auberge, for an authentic and full of flavors meat or why not in one of the 7 starred restaurants of the Lot !!